Introduction
The lightweight and ease that hammock camping provides is great for exploring, but it can be a little light on privacy. And so in this article we're going to explore and discuss a number of methods that you can help to maintain your modesty and privacy whilst hammock camping.
Remember, you will be changing and freshening up day after day, maybe even several times a day. You will not have a tent to zip into with solid ground underfoot to get changed and deal with all the things you deal with in private on a daily basis.
There are a bunch of tools and methods you can use to find your privacy. Its just a matter of knowing what they are.
12 ways to maintain privacy while hammock camping
Big tarps
Next to a high quality hammock, a spacious and large tarp is going to make a tremendous difference in your hammock camping experience. The coverage that a big tarp gives you is outstanding when dealing with the elements.
A big tarp is also a must if you are trying to enjoy some resemblance of privacy in a hammock camping setting. With a ridgeline at 4.5 to 5 feet you will be giving yourself enough head space so that you can stand up, to some degree, and you can get changed and have a bit of privacy.
Even with a lower ridgeline and a reliable tarp you can at least sit in your hammock and get changed without the whole world seeing you.
Aim for a tarp that is at least 126 inches x 76 inches.
Tarp with doors
Easily one of the best products on the market for privacy are tarps that have doors already built into them. They are still setup like any other kind of tarp, and hung on a ridgeline above your hammock. The difference being that they have physical doors (similar to a tent) that provides a level of means of shutting the open ends of the tarp.
Most of these use some kind of Velcro to turn your hammock into a closed door shelter on both sides. If your tarp is set just a foot, or less, off the ground then the only thing people are going to see, will be your shin and below.
Having a tarp that turns into a tent with doors is about as good as it gets. This allows you to effectively go from an open porch hammock setup, in a group setting, to tightly sealed space that allows for maximum privacy.
Simply sit on the edge of your tarp and change your clothes.
Although be mindful of tarps with doors that are designed for ultra-light backpacking as these can be a little too sheer to get the job done. They will keep the weather at bay, but may not be sufficient in covering you up while you are getting changed.
Timing
As effective as a large tarp, the timing when which you choose to seek out your privacy is a highly effective means of gaining it during a hammock camping trip. There are times when privacy will be almost impossible, and times when it will be nearly unlimited.
The mid-morning into the latter part of the afternoon will be the busiest time around you. No matter where you go to camp, if there will be people moving about, it will be in this time frame. So, you need only build your privacy around times when people are less frequent.
If you can start your day early, you will hardly need to concern yourself with privacy in your hammock.
Darkness
In more remote camping locations, backcountry camping in a secluded area could put you in a position where the cover of darkness is all the privacy you need.
In fact, there is something incredibly special about being in such a place. When you know the only eyes that could possibly see you are those that exist in the heads of nocturnal animals. In our world of cameras and high population density, its important to remember that we can still get away!
Of course, this will not be enough privacy for some, and you do need to get used to seeing in the dark because the moment you turn a lantern on you eliminate the cover of darkness.
Sleeping bag cover
A sleeping bag inside of your hammock is not the worst thing to have. You can add some serious benefits to your experience with this simple bit of kit. Not only is there added padding but you also get a pillow that does not slide around. You can bunch the top of the sleeping bag up and just be toasty and comfortable.
From a privacy standpoint a sleeping bag gives you a place to get changed inside your hammock. If you have a hammock with high walls then this can make all the difference, too! Suddenly, slipping into your hammock and taking off your clothes, even in a group, leaves no room for prying eyes.
Sleeping bags do however slip and move around during the night, and so will require some adjusting during the night if you choose to sleep in one. It might just be that you keep a light sleeping bag for cover and privacy only.
Pop up changing room
An extremely easy item to include in your camping gear is a small popup tent and changing room. This can also be a great way for women to achieve more privacy when they use the bathroom outside. These should be simple open floor popup rooms. The taller you can get the better.
This can serve as a changing room and potential bathroom for everyone in your group and not just yourself.
Yes, it is another item to carry but these pop up tents are both lightweight and relatively easy to carry.
Velcro wrap
These simple Velcro wraps in dark colors are basically like skirts that can go to knee length and will cover all your important parts. If you are a guy it's a simple one shot deal to change your bottoms but even women can change the bottoms and the tops by simply wrapping bottom first and then top.
These are inexpensive and carry well, just make sure you get a dark color, or you could wind up exposing something you didn't intend to.
Communicate
If you are camping with a party, then it can be as simple as just announcing that you are getting changed. If you are with decent people than that will be enough to get the privacy needed.
Most of the time simple communication will afford you plenty of privacy if you are in the backcountry with a group. Of course, asking the car camping crowd to all go on a hike at the same time is not going to work so don't count on this method in a more populated type of camping environment.
Solid poncho
Not all ponchos are created equal! If you throw one of those cheap see through ponchos in your bag for changing your clothes, then you are going to be putting on quite the show!
You can even put the hood up to help you with your own personal insecurity if you are nervous about changing outdoors.
Most importantly you will be able to slip your clothes off under the poncho without anyone being the wiser. This can be done under your tarp or out in the open.
Now, you might still ask for some discretion if you are worried about people seeing what kind of underwear you have on, or what pattern! However, most decent people will look away at this moment.
Sundress
This is a method more suited for women, but it can be an amazingly effective means of gaining privacy by just having the right garment on hand. Some women carry a simple sundress in their pack and when it comes time to get into dry clothes or change into night clothes, they use the sundress as a means of covering themselves to get changed.
Beach towel
Probably the most efficient and affordable means of getting changed and maintaining privacy while hammock camping is to use a large beach towel. This method is going to work the same way that the Velcro wrap work and will offer you that kind of underneath privacy.
This is another one of those skills that is going to require you do some practice, if you are not great at it already. However, once you get proficient you can quick work of changing with a beach towel.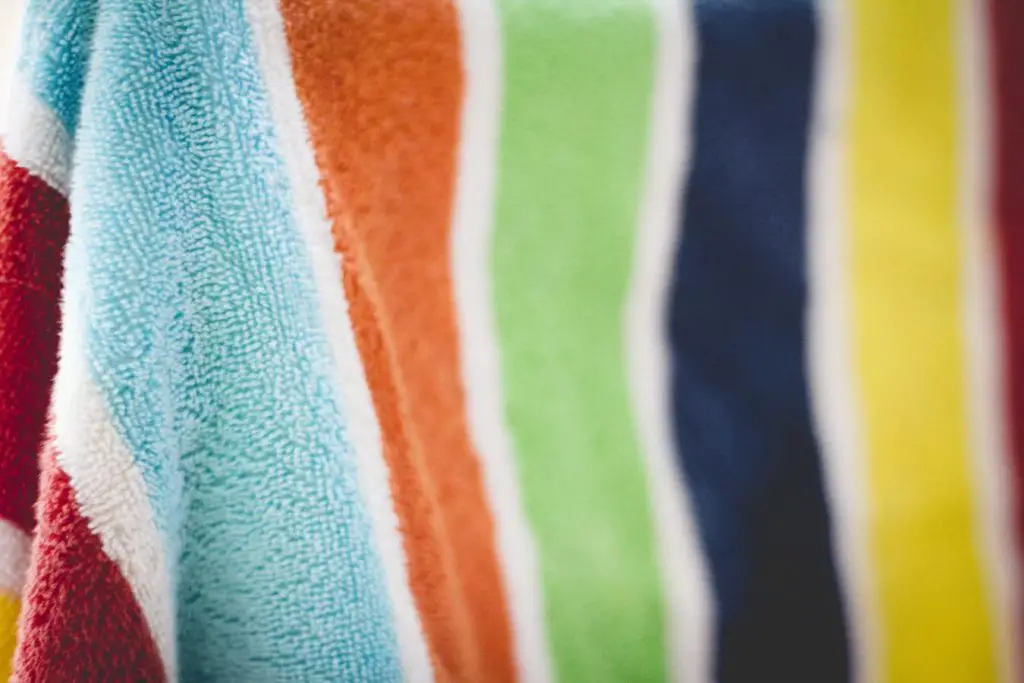 Get lost!
If you are with a group in the backcountry and doing some camping, another way for you to find some privacy is to literally go find it! You are here to adventure, right? There might be a little cave, an undercut bank, a dense but comfortable bush or even a hollowed out tree that is right around the camp site. Instead of modifying your own campsite, you might be able to find privacy by heading out into the secluded woods away from your part.
Simply pack your change of clothes on your back, let your group know and head out. Now, there is no guarantee that you find a nice, secluded place to change and get some privacy, however, remote areas are filled with little nooks and crannies that you can take advantage of.
When you are hiking as a group you should keep your eyes open for little spots that you might want to return to.
Conclusion
In very remote locations on solo journeys, you will rarely find yourself having privacy issues in your hammock. However, it gets harder to maintain privacy while camping with the more people you bring and the more public the campground.
If you find yourself in a situation where you need to maintain privacy while hammock camping, there are a number of ways to make that happen. We have offered you over 12 ways to achieve that kind of privacy.
The best of these ways is undoubtedly the tarp with doors. That simple addition of two Velcro doors on either side of the tarp change the camping experience in a big way. This has everything to do with your perceived level of privacy. The amount of privacy one requires is very personal and will depend on the situation and the person.